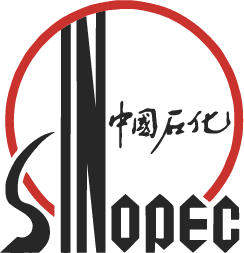 上 海 石 化
中国石化上海石油化工股份有限公司(以下简称上海石化)是中国石油化工股份有限公司的控股子公司,位于上海市金山区,是中国最大的炼油化工一体化企业之一,也是国内重要的成品油、中间石化产品、合成树脂和合成纤维生产基地。
Located in Jinshan District, Shanghai, Sinopec Shanghai Petrochemical Co., Ltd. (hereinafter referred to as SPC), a holding subsidiary of China Petroleum & Chemical Corporation, is one of the largest integrated refining and chemical enterprises in China, and also a domestically important production base for oil products, intermediate petrochemical products, synthetic resin and synthetic fiber.

---

5.二氧化碳的化学利用

背景描述:开发低成本且高效率的CO2捕集、浓缩和运输技术,可靠的封存技术,以及有商业价值的下游利用技术(CCUS),既能实现碳减排,又能获得能源和化学品,一举两得。

目标:利用CCS(carbon capture and storage)捕获的高浓度二氧化碳,与化工园区富含氢气的驰放气生产高附加值的精细化工产品,如碳酸二甲酯、二苯基脲、聚氨酯等,探索化工园区CCUS路径。

5.Chemical utilization of carbon dioxide

Background description: Developing low-cost and high-efficiency CO2 capture, concentration and transportation technologies, reliable storage technologies and commercially valuable downstream utilization technologies can not only reduce carbon emissions, but also obtain energy and chemicals, killing two birds with one stone.

Objective: To utilize the high concentration carbon dioxide captured by CCS together with the hydrogen-enriched purge gas generated by the chemical industry park to produce high value-added fine chemical products, like dimethyl carbonate, diphenyl urea, polyurethane, etc. and to explore a CCUS path in the chemical industry park.


19.聚乙烯料仓中低浓度烃类VOC高效绿色处理方法

背景描述:某低密度聚乙烯(LDPE)生产装置。产品料仓中VOCs最大浓度达到290ppm,主要成分是乙烯,超过国家《合成树脂工业污染物排放标准》(GB 31572-2015)的限定要求。现在装置采用RTO炉焚烧法处理料仓尾气,由于尾气中可燃物含量太低,需要补充消耗大量天然气燃料,增加了装置能耗和碳排放。

目标:与RTO炉焚烧处理方法比较,采用新型高效绿色的尾气处理技术处理料仓尾气,达到国家排放标准,同时大幅度降低能耗和运行成本。

19. Efficient green treatment of low-concentration hydrocarbon VOC in polyethylene silo

Background description: A low density polyethylene (LDPE) production unit. The maximum concentration of VOCs in the product silo reaches 290ppm, and the main component is ethylene, which has exceeded the limitation value of the national Emission Standard for Pollutants of Synthetic Resin Industry (GB 31572-2015). At present, RTO furnace incineration method is adopted to treat tail gas of the silo. As the combustible content in the tail gas is too low, a large amount of natural gas fuel needs to be consumed, which increases the energy consumption and carbon emission of the unit.

Objective: In comparison with RTO furnace incineration treatment method, adopt a new high-efficiency and green tail gas treatment technology for treatment of tail gas from the silo, so that it can reach the national emission standard and greatly reduce the energy consumption and operation cost.


33.楼宇绿色能源解决方案

背景描述:面对"碳达峰""碳中和"的目标,如何在办公楼宇利用绿色能源,实现CO2的零排放。

目标:在一栋4000-5000平方米的宾馆会议中心或商务楼宇中,设计一个能源解决方案,利用太阳能、氢能等绿色能源提供整体能源和控制系统,达成CO2零排放的目标。

33. Green energy solutions for buildings

Background description: Facing the objective of "peak carbon dioxide emissions" and "carbon neutrality", how to achieve zero CO2 emission through utilizing green energy in office buildings?

Objective: Design an energy solution to provide an overall energy and control system for a 4000-5000 square meters hotel conference center or commercial building using green energy such as solar or hydrogen energy to achieve zero CO2 emission.