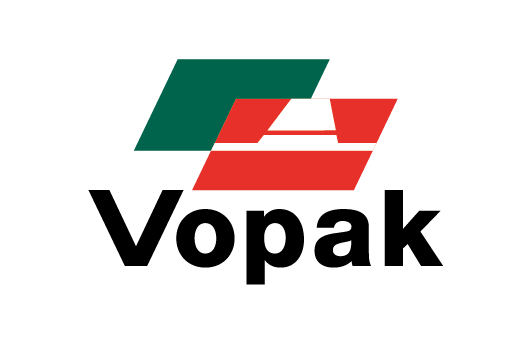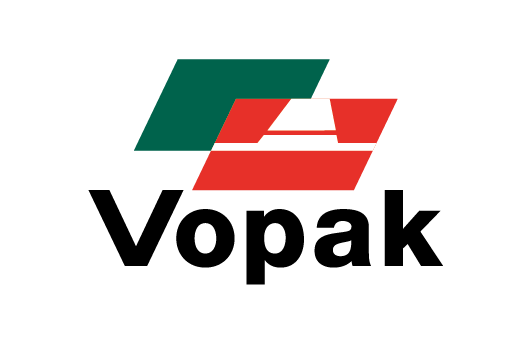 孚 宝
荷兰皇家孚宝集团(Royal Vopak)是一家拥有超过四百年历史,全球领先的独立第三方石油化工仓储运营商,其核心业务为为液体和气体石化产品的提供码头接卸和仓储管理物流服务。
孚宝集团在全球23个国家拥有70个罐区,总罐容约3600万立方米,另有超过300万立方米正在建设。在鹿特丹、安特卫普、新加坡、休斯敦和中东地区的主要的石化物流枢纽港口都有大型仓储和码头设施。
孚宝集团秉持"用心存储"理念,严格遵守"安全、环保、健康、优质"的标准,不仅为全球的化工企业提供高标准的储运服务,更是国际石化产业"仓储物流一体化"的倡导者,为当今世界化工园区的发展提供新的思路和业务模式。孚宝拥有专业性的液体产品的仓储技术、安全管理经验和标准、规模化经营、遍布全球的服务网络,成为世界范围内石油化工企业发展的重要合作伙伴。
一直以来,孚宝致力于为客户制定基础设施解决方案,以应对全球能源体系发生的变化,同时为数字化和创新领域的开拓不断努力。
Royal Vopak is the world's leading independent tank storage company. It has a history of more than 400 years. Our core business is to provide jetty handling and storage management logistic service for liquids and gases petrochemical products.
Vopak has 70 terminals in 23 countries with a total storage capacity of around 36 million cbm, and over 3 million cbm under construction. We have large scale storage and jetty facilities in most of major petrochemical hubs in the world such as Rotterdam, Antwerp, Singapore, Houston, and the Middle East.
We store vital products with care. Vopak strictly follow 'safety, environmental protection, health and quality' standard. We not only provide high quality storage service for petrochemical companies all over the world but also actively advocate and practice 'integrated storage and logistic service' concept which provides innovative idea and business model for modern petrochemical parks. While Vopak has expertise and know-how on storage techniques, experience and standards of safety management, operation at scale, and global terminals' network. All of these enable Vopak to be recognized as strategic partner of petrochemical companies and petrochemical parks throughout the world.
We are determined to develop key infrastructure solutions for the world's changing energy systems, while simultaneously investing in digitalization and innovation.
---

20.化工品液体罐区挥发性有机物(VOCs)尾气回收和处理

背景描述:化工品罐区 VOCs 废气主要是罐区液体的呼吸逸散气,其产品品种多,有的含有较高浓度的挥发性烃类、硫化氢、有机硫化物、氨等污染物。排放浓度会随着储罐大小,呼吸量不同,呈现忽高忽低的变化。如果不采取有效的治理方法,会造成严重的污染,同时会造成大量的资源浪费。

目标:解决化工品仓储行业液体化学品在码头装卸船、罐区装卸、汽车装卸车等作业过程产生尾气排放造成液体化学品挥发损耗大和环保达标问题,包括技术,工艺,解决方案等。

20. Volatile Organic Compounds (VOCs) exhaust gas recycling and disposal in the chemical liquids tank farm

Background Description: Volatile Organic Compounds (VOCs) exhaust gas from the chemical tank farm is mainly the breathing fugitive gas from the liquid in the tank farm. There are many varieties of products, some of which contain higher concentrations of volatile hydrocarbons, hydrogen sulfide, organic sulfur compounds, ammonia and other pollutants. The emission concentration will vary depending on the size of the storage tank and the volume of respiration, which will fluctuate from high to low. If effective treatment methods are not adopted, serious pollution will be caused, and a lot of waste of resources will be caused at the same time.

Objective: Solve the problem of large volatilization loss of liquid chemicals and compliance with environmental protection standards caused by exhaust emissions during the loading and unloading of liquid chemicals in docks, tank farms, and truck loading and unloading operations in the chemical storage industry, including technology, process and solutions.


29.常温常压氢气仓储和运输

背景描述:面对"碳中和"、"碳达峰"的目标,清洁能源在我国能源应用中的地位越来越重要。发展氢能是我国能源结构转型的必然要求。氢能的使用主要包括制氢、储存和运输、应用等方面,而决定氢能应用关键的是安全高效的氢能储运技术。

目标:实现氢的常温常压储存和运输的技术和解决方案,包括介质/载体,加氢脱氢催化剂等等,以实现高效率低成本储运。

29. Hydrogen storage and transportation at normal temperature and pressure

Background Description: Faced with the goals of "carbon peaking" and "carbon neutrality", clean energy is playing an increasingly important role in Chinese energy consumption structure. The development of hydrogen energy is an inevitable requirement for the transformation of the country's energy structure. The use of hydrogen energy mainly includes hydrogen production, storage and transportation, and application etc. Safe and efficient hydrogen storage and transportation technology is the key to determine the application of hydrogen.

Objective: The technology and/or solution of hydrogen storage and transportation technology at normal temperature and pressure, including media/carriers, hydrogenation/dehydrogenation catalysts, etc., to realize improving storage and transportation efficiency at lower costs.