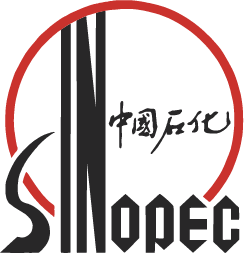 高 桥 石 化
中国石化上海高桥石油化工有限公司(简称"高桥石化")成立于1981年11月,是我国经济体制改革、国有企业跨部门联合重组的第一个重大成果。国务院直接批准对当时高桥地区分属于石油部、化工部等多个系统的上海炼油厂、高桥化工厂"七厂一所"进行联合重组,成立我国第一个跨部门、跨行业的特大型石油化工联合企业。上海炼油厂成立于1945年,是我国最早的炼油企业之一;高桥化工厂成立于1957年,是我国第一个石油化工厂。高桥石化是中国石化总公司成立时首批进入的企业之一。公司成立近40年来,坚决贯彻党中央国务院决策部署,按照上海市委市政府和中国石化党组工作要求,扎实推进企业改革和发展,成为中国石化重要的大型燃料-润滑油-化工型骨干企业。
Sinopec Shanghai Gaoqiao Petrochemical Company Limited (hereinafter referred to as "SGPC") was founded in November, 1981, being the first significant achievement for the reform of China's economic system and the cross-departmental restructuring of state-owned enterprises. The State Council directly approved the joint restructuring of "seven plants one institution", which then were under the jurisdiction of the Ministry of Petroleum, the Ministry of Chemical Industry and other systems in Gaoqiao District such as Shanghai Oil Refinery and Gaoqiao Chemical Plant, thus establishing the first extra large size petrochemical complex of cross-department and cross-industry in China. Shanghai Oil Refinery was established in 1945, which is one of the oldest refineries in China. Gaoqiao Chemical Plant was established in 1957, which is the first petrochemical plant in China. SGPC was one of the first enterprises to join Sinopec Corporation upon its establishment. In the past 40 years since its establishment, SGPC has firmly implemented the decisions and arrangements made by the Party Central Committee and the State Council, and steadily promoted the reform and development of itself in accordance with the requirements of Shanghai Municipal Party Committee, Shanghai Municipal Government and Sinopec Leading Party Group, being the backbone enterprise of large-scale fuel, lubricating oil and chemical industry of Sinopec.
---

21.ABS 废料的回收利用

背景描述:ABS 产品的主要应用领域在家电、箱包板材、汽车内饰件等。ABS 装置在生产过程中会产生少量的废料,寻找废料回收利用的创新技术方案。

目标:利用先进、环保的解决方案回收产生的 ABS 废料。

21. Recycling and utilization of ABS waste

Background description: ABS is mainly used in the fields of home appliances, luggage plates, automotive trim and so on. The ABS device will produce a small amount of waste during the production process, so it is necessary to find a technical solution for recycling the ABS waste.

Objective: Use advanced and environmental scheme to recycle and utilize ABS waste.