In order to allow innovators' solutions to be better applied in practice and help companies obtain more sources of innovation, the 2020 "SCIP+" Green Chemistry and Chemical Engineering Innovation and Entrepreneurship Competition has designated topic units. Participants can provide practical solutions and operable innovative solutions or entrepreneurial results based on specific issues.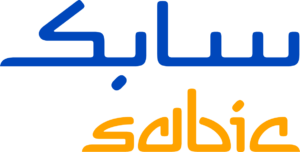 Ranked among the world's largest petrochemicals manufacturers, SABIC is a public company based in Riyadh, Saudi Arabia. SABIC was established in 1976 by Royal decree. Today, the company has operations in over 50 countries with a global workforce of over 33,000 talented individuals.
From making cars and planes more fuel-efficient, to helping conserve the world's water supply and enabling colorful smartphone cases, SABIC finds solutions to the challenges of today to help its customers achieve their ambitions and build a better tomorrow.
Because SABIC is constantly looking to the future, SABIC invests heavily in Technology and Innovation (T&I). SABIC's T&I facilities are spread across the globe with hundreds of dedicated scientists contributing to the ongoing development of new patents and certifications.  Further, sustainability is a vital part of SABIC's core business strategy. SABIC is dedicated to ensuring that it understands the megatrends that will impact the world in the years to come.

Background
Saudi Basic Industries Corporation (SABIC) looks for innovative solutions in plastic recycling that promote a circular economy, especially for PE (polyethylene), PP (polypropylene) and PC (polycarbonate). The solution can be mechanical recycling, chemical recycling or any other innovative solution across the value chain.